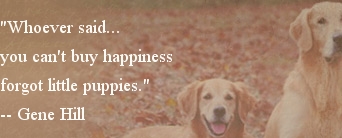 If you are looking for an adorable little pug, you've come to the right place.                                                                                            

  The pug is known to be an outgoing little breed. They are very affectionate and loyal to their owners. A pug will follow you everywhere and when you sit down they love to be on your lap. They are just plain happy and easy going dogs.     

   Pugs are intelligent so they are very easy to train and will pick up the training quite quickly. 

    They need tons of love and are wonderful companions for children and adults.

    The pug is a great option for anyone who has alot of time to give and love to give.